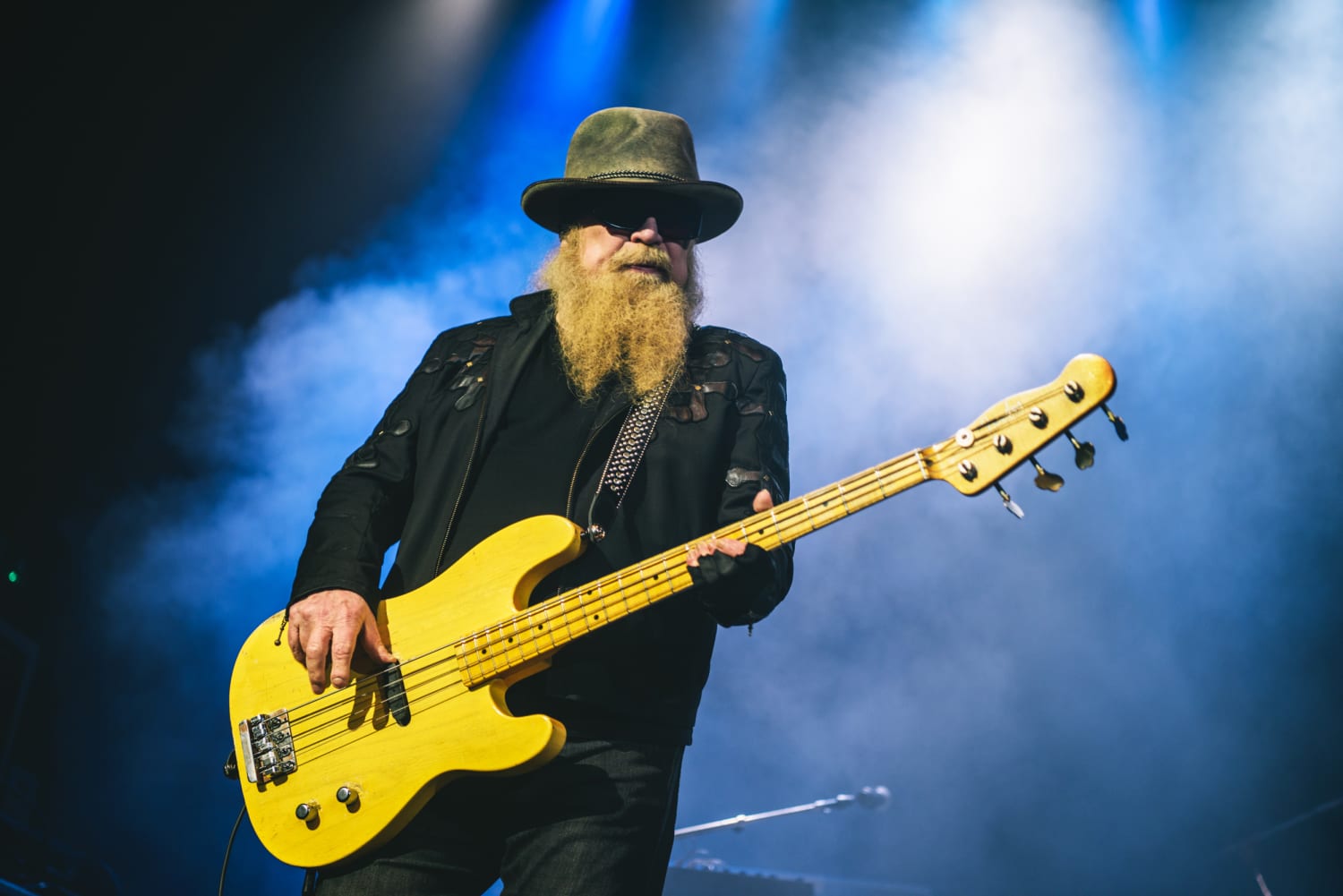 Lousy few days for musicians. Dusty Hill's death wasn't nearly as shocking as Mike Howe's, but it's not anymore disheartening.
I've always had a soft spot for ZZ Top for two reasons. First, they were from my home state of Texas. Second, ZZ Top was the first concert I ever attended. I was lucky that my friend's mom and boyfriend agreed to let him and I tag along with them to see the Top in 1983 when they were touring on the blockbuster Eliminator album. I remember them taking us to Threadgill's for a pre-game chicken fried steak the size of my head. A person's first concert is always a formative experience and I was always kind of proud that ZZ Top was my first. ZZ Top was in their 1980s over-the-top MTV excess era complete with their spinning and fuzzy guitars. As a pre-teen burgeoning metalhead, my mind was completely blown and I credit this show as starting an obsession with live music that continues to this day.
Billy was always the focus and frontman of ZZ Top. Whereas, to me, Dusty was always the soul of the band. His understated bass licks laid down a solid foundation upon which Billy could lay down his trademark tasty blues riffs and leads. His clean and higher range backing and sometimes lead vocals gave the ZZ sound a rich layer. I hear that ZZ Top is going to follow through with their current tour plans and I guess its nice that it will be a celebration of ZZ's music. But, the proceedings just aren't going to be the same without him. Drink a beer and raise some hell for our fallen brother. You'll be missed.