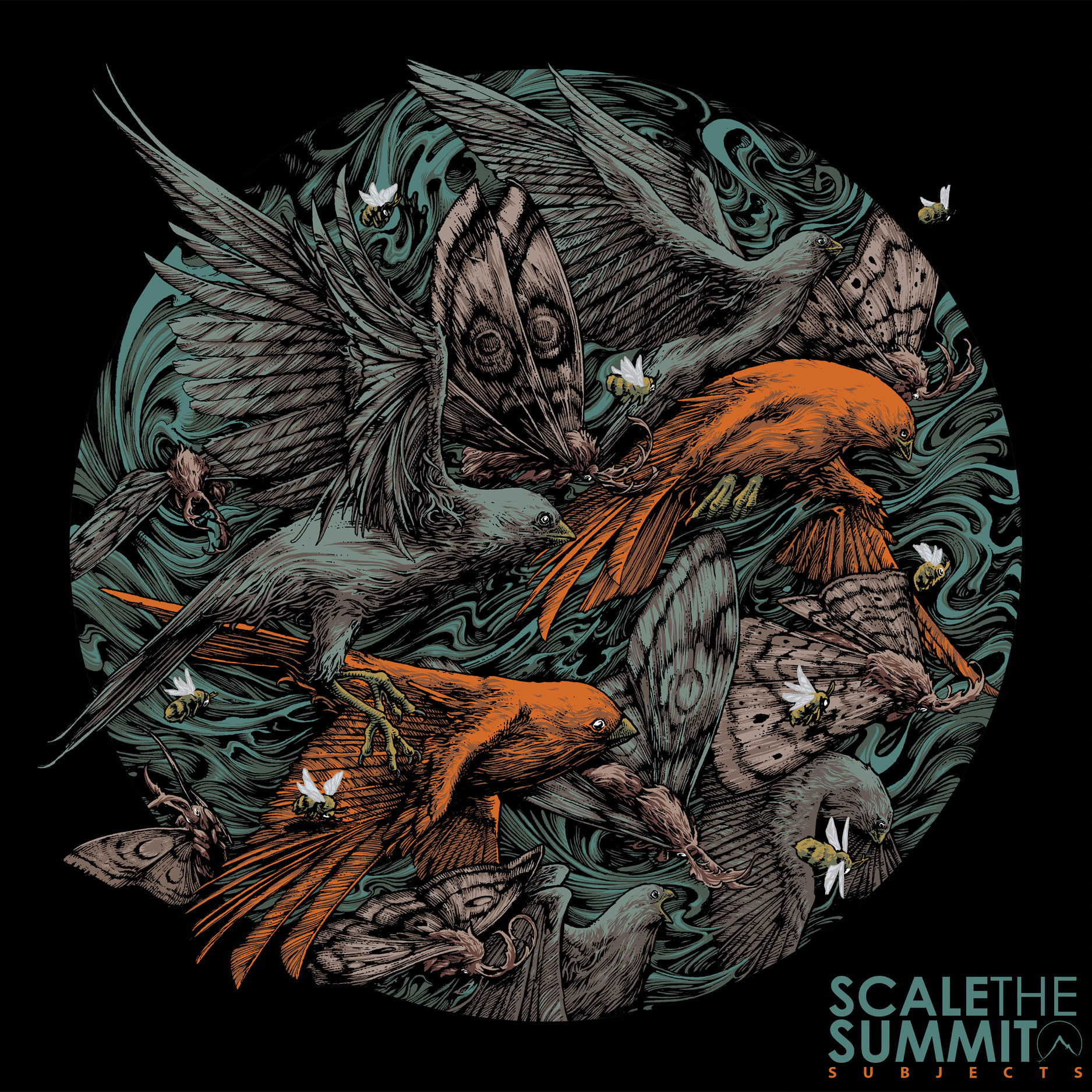 Scale the Summit has gone for something a little bit different this time around. The long standing prog instrumental outfit (basically the Chris Letchford project at this point) has enlisted a group of guest vocalists to join the fray. While I appreciate the attempt at changing things up, the resulting project doesn't quite work 100%.
Ultimately, this feels like an instrumental album upon which vocals were simply wedged in at the last moment. As a result, the songs don't feel cohesive at all. I believe Letchford knew this going in as evidenced by the fact that there are two versions of the album included on this release: one with vocals and one without. I've listened to both versions a couple of times now and, if I'm being completely honest, you should just chunk the vocal version. It just doesn't work. The instrumental version of the album is fine and is basically what you would expect from a Scale the Summit album. It has all the proggy guitar wankery you could possibly want. Hell, the reason you're probably buying a Scale the Summit album is to hear that wankery. Shoehorning vocals onto these tracks simply takes away from what is clearly the showcase of the album: the guitar work. There are no natural settings for the vocals in these songs. When the vocalist is delivering their performances, you can just hear Letchford tweadling away madly underneath. The vocals simply don't work here and take away from Letchford's performance. And that's not a slam on the quality of the vocalists involved. The performances are fine and the vocalists should be applauded in trying to fit vocal melodies over some of these prog wank fests. But, ultimately, these songs just don't work well for vocals.
Look, I like the idea. But, if you're going to have a vocal focused album, you've got to write the songs with those vocal harmonies in mind. The instrumental flash is going to have to take a bit of a backseat if this is the route you are going to go.
Ultimate verdict: Instrumental good; Vocal bad.
Instrumental version: 3.5 flip flops out of 5
Vocal version: 1.5 flip flops out of 5